Employee Experience
Become the Company
Talents Love
ECHONOVUM helps you get a holistic view of your employees based on differentiated analyses. Leverage real-time insights into employee satisfaction to make forward-looking HR decisions.
Employee Experience
Systematic employee feedback
Today's talent brings a wide range of needs and expectations. Make HR decisions based on real-time insights into the entire employee lifecycle to attract and retain talent.
Automated surveys, personalized or anonymized

Your employees are regularly sent automated surveys on relevant events or on their general well-being. Personalized or anonymized.

Smart analyses

Your dashboard shows you potential across the entire employee cycle, from employee recruitment and employee on-boarding to employee exit.

Notifications

As you or even entire teams get an automated notification in case of abnormal activity, you can quickly intervene if needed.
HERE'S HOW IT WORKS
Measure your Employee Experience
The systematic approach is decisive
Employee Satisfaction: the 29/5 Principle
No more lengthy and boring employee surveys: just a few questions on the 5 dimensions of employee satisfaction provide you quick insight into the need for action and the potential.
No 100 questions

No more lengthy questionnaires – your employees need only a few minutes to give you feedback.

Holistic rather than one-shot view

Brief feedback of 5–7 questions at a time regarding specific KPIs gives you an overview of your current situation.

Higher response rate

The precisely targeted, regular surveys are simple, fun, and available across devices. Readiness to provide feedback increases and the response rate jumps.

Lower costs

State-of-the-art technology helps ensure efficient employee surveys while saving external and internal costs.
Pulse Surveys or Event-Driven Surveys
Ask your employees about a specific event such as recruiting experiences, training, or supervisor interviews. Or send out a survey when making corporate changes to take the pulse of your employees.
Quickly created surveys, automated dispatch

ECHONOVUM helps you quickly and intuitively create new surveys as well as send them via your usual communication channels.

A separate link for each employee

An employee-specific link enables personalized or anonymized surveys tailored to suit the current situation in the employee cycle.

Quality measurement of further training

You value HR development. Leverage automated surveys to measure the quality of further training.
systematical surveys and analyses
Why Choose ECHONOVUM?
More than a feedback solution.
Employee Experience Insights
ECHONOVUM analyzes surveys in real time and visualizes them the way you always wanted.
Personal dashboard

You always know whether you are on track, thanks to the KPIs and detailed views that help you out.

Trend detection

Quickly identify trends or changes.

Drilldown

Investigate potential from the top down.

Multi-Filtering

No matter what filter you want – you have it.

Cross-Channel

Reach your customers and employees through your existing channels, on- or offline.

Fully automated

The system does the hard work for you.

Intelligent

ECHONOVUM knows who you should ask and what you should ask them.
Free Download
All information about the Employee Insights Platform
at a Glance!
How you can successfully manage the employee experience in your company with us.
We are inspired and impressed by ECHONOVUM because of the ongoing insights we gain from daily employee feedback. It helps us quickly respond to changing needs or make far-reaching decisions.
Top brands trust ECHONOVUM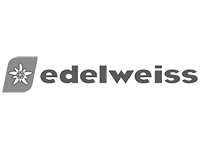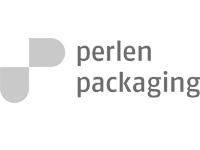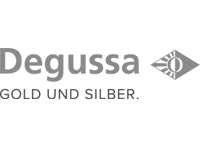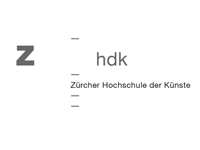 POSSIBLE APPLICATIONS
Use Cases
Get Employee Experience Insights
Improve Application and Onboarding Processes
Applicants provide ongoing real-time feedback during the recruitment process. You identify the process steps where your company has room for improvement.
Further Training
Close-meshed feedback loops and optimization measures put you in a position to tailor your internal or even external training courses to meet employee and company needs.
Based on over 10 years of experience in experience management, I believe that excellent employee experience management is what distinguishes good managers from outstanding managers.